Overcoming gender-related challenges in water sector: Success stories from Pan African region
Overcoming gender-related challenges in water sector: Success stories from Pan African region
The Global Water Partnership (GWP) is launching a call for stories and case studies that demonstrate how gender equality and inclusion have been improved in water management and climate resilience actions. The top stories will be published on IWRM Action Hub providing the authors with increased visibility and recognition for their work, as well as numerous networking opportunities with experts featured on the platform. The winner will be invited to present their case study at the Special Session during the Africa Climate Week on 4-8th September 2023.
The submissions for this call have been closed.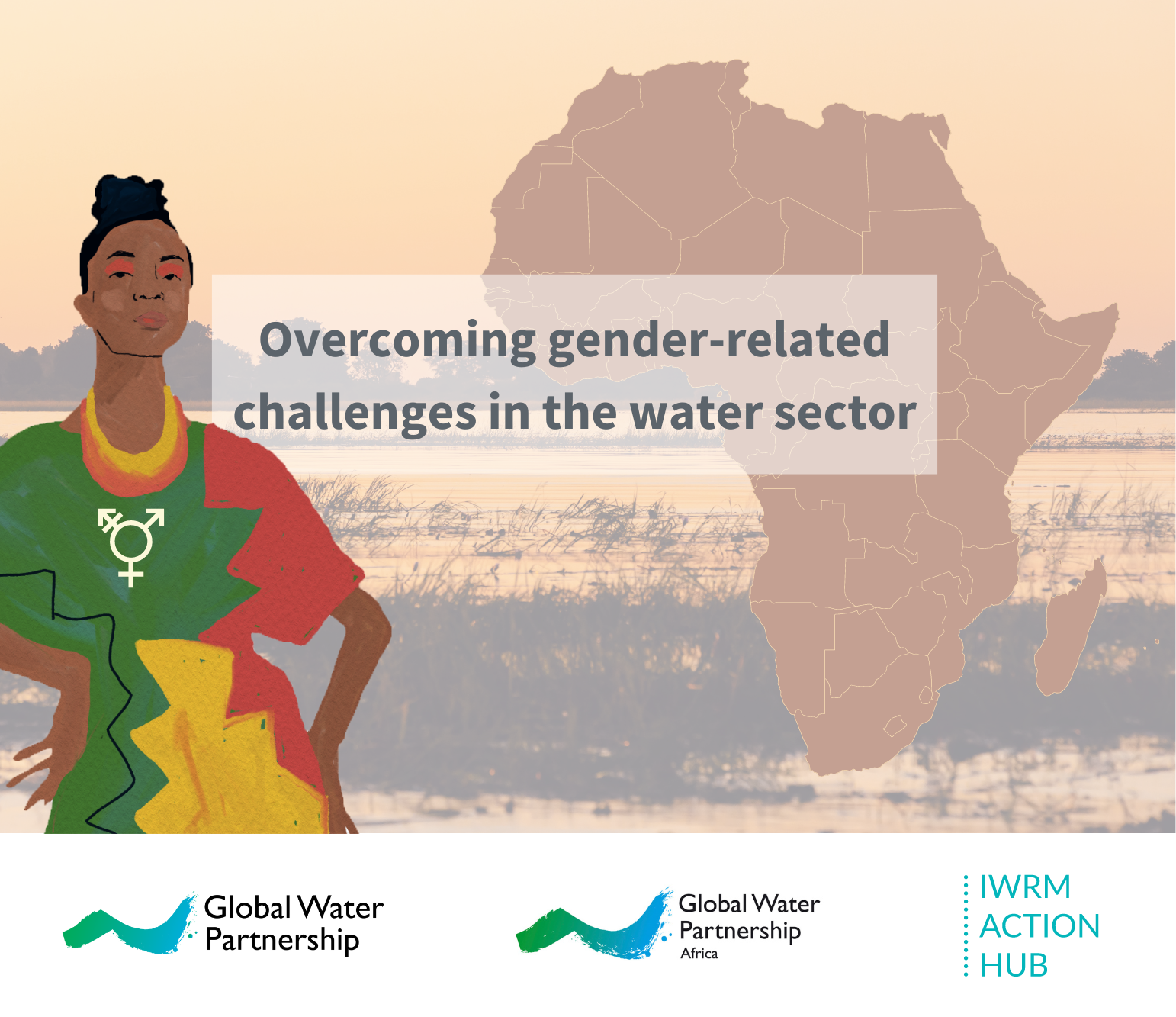 Goals of the Competition
Inspire action by illustrating how gender equality can be achieved through use of gender transformative approaches in water governance and management and climate resilience building initiatives.
Amplify the voices of women, poor men, people with disabilities, youth, the elderly and children in water management and governance and climate related initiatives.
Accelerate change through scaling up gender responsiveness in policy making, resource mobilisation and allocation, programming and interpersonal relations at work, in public, private and household levels in the water and climate sectors.
All submissions should be centered on the following topics within the water and related climate sectors.
Gender equality in climate resilient water investment – demonstration of how gender was integrated in the design of the intervention, motivation for gender equality consideration, institutional arrangement;
Stakeholder engagement in water related climate adaptation and mitigation measures – presentation of the level of involvement of stakeholders, characterization of the women and men in the intervention and so on;
Gender-specific and inclusive monitoring and evaluation in water and climate - highlighting gender indicators used to measure changes observed, gender baseline, stakeholder involved in the monitoring and so on;
Development and use of gender analytical tools in water and climate programmes - gender and inclusion tools used, usefulness, was gender inclusion in all policy, programme or project cycles.
The author of the winning story will be invited to present their case study at the Africa Climate Week taking place in September 2023 in Nairobi. All expenses related to travel and other logistics will be paid for by GWP.
Selected case studies will be featured on the IWRM ActionHub under Case Studies section. All case study authors will be invited to participate in the Gender Community of Practice and benefit from networking events and workshops organised and announced on the platform. 
Submissions are open to any initiative aimed at gender equality and inclusion in water management and governance and climate resilience building. We encourage submissions from various sectors and stakeholder groups (governments, NGOs, private sector, community-based organisations, faith based organisations, local communities, international organisations and individuals) working across scales on the African continent.
The stories and case studies with strong social inclusion dimension, such as those coming from youth and women led initiatives, are particularly encouraged to participate in the call.
All those interested in this call for stories and case studies can submit their stories via the submission form. Interested submitters will first need to register themselves and create a user account on the IWRM Action Hub. The submission form consists of 4 sections: (1) Background, (2) Actions Taken, (3) Outcomes, (4) Lessons Learned.
Guiding questions for each section are provided directly in the submission form as well as in the FAQ. Submitters are also encouraged to upload media content and links to their websites. Illustrations such as pictures, quotes, and other graphics that convey meaning to the case are encouraged as well.
Review Process & Evaluation Criteria
Submissions will be quality checked and evaluated by an expert panel. Only fully completed and quality checked submissions will be reviewed. The evaluation expert panel might get back to authors for either additional information or clarity on some information after the submission deadline.
Your submission should clearly describe your experience with a view to the evaluation criteria. These include: (1) relevance to the key topics outlined above, (2) contribution to gender equality and inclusion in the water and climate sectors, (3) clear demonstration of gender transformative approach and responsiveness in the water and climate sectors (4) potential for scalability, (5) meaningful stakeholder participation and inclusion.
The call for stories and case studies is launched and open for submissions from 12 June 2023 until 15 July 2023. Top stories and the winning case study will be announced on 15 August 2023.
The submissions for this call have been closed.